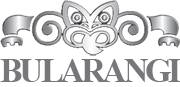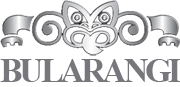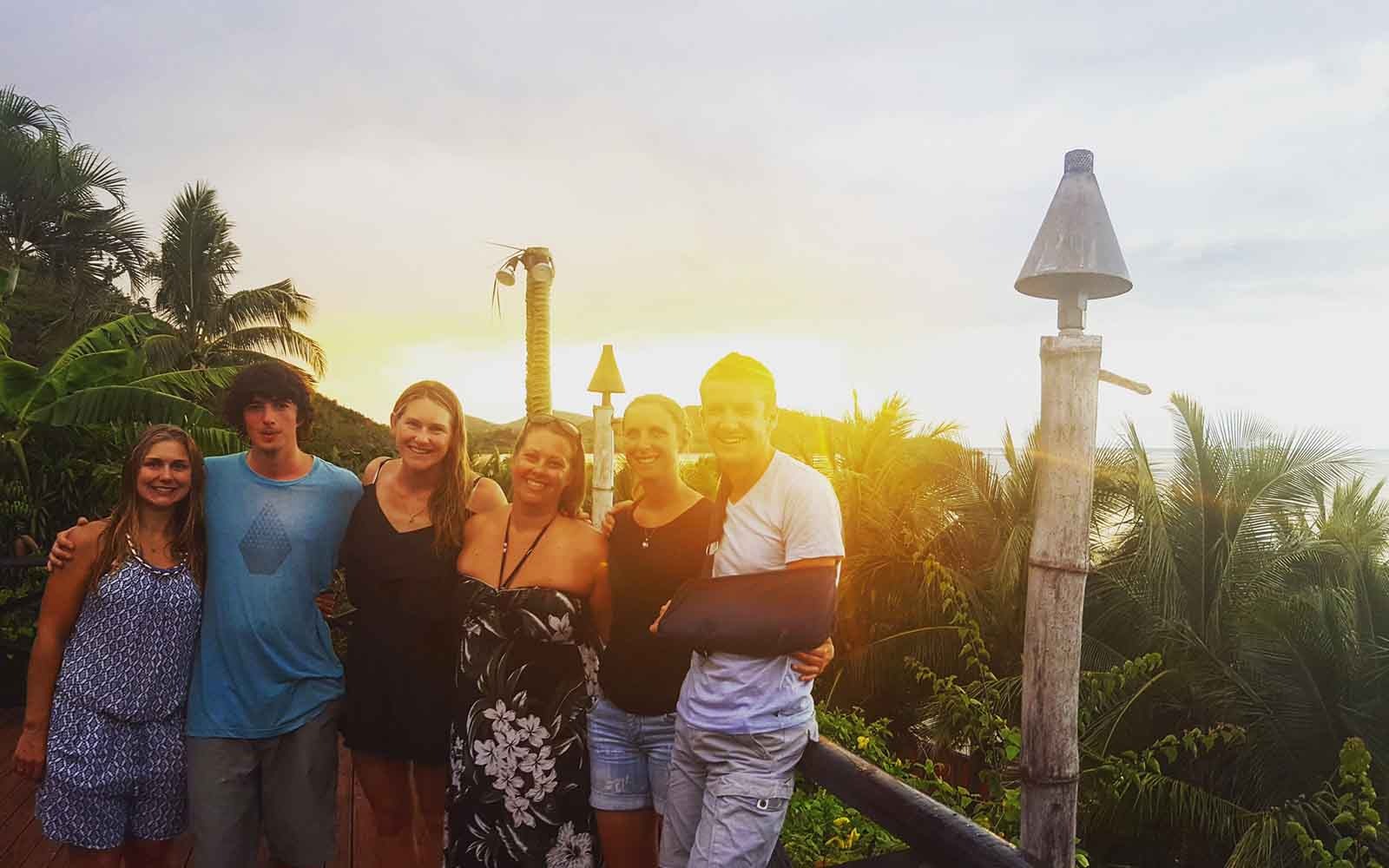 You can read our guest feedback on Trip Advisor along with more guest feedback below.
Katie Bryan – Auckland, New Zealand – April 2017 - The photos of Bularangi Villa don't do it justice – it is absolutely gorgeous with spectacular uninterrupted views out to the bay. Thank you so much, Ali, for allowing us to stay. Right from the beginning, it was easy with detailed information about the villa and all we needed to know about shopping and how to get there. Kamlesh (the caretaker) was so welcoming and the Lovu he and his wife made was incredible. Kamlesh put us in touch with a local fisherman we hired to take us out on his boat for a day of fishing, beaching and snorkelling – a highlight of the trip. What made it even more special was being able to share it with friends who travelled over from America. We went on a dive and snorkel trip at Wananavu and did crab races and visited Volivoli resort for a day. Volivoli was worth the extra trip as they are incredibly welcoming and their pool with a bar is worth trying. We hired a van for the week, which was worth it just for easy of getting around. Rakiraki markets were great, and we did the mud pools on our way to Bularangi – totally worth the detour. Recommend Bularangi to everyone, we had such an amazing time and were very sad to leave. Thanks Ali!
J R Sears, Maryland, USA – October 2016 –"Living like a rock star" On our trip to Fiji we wanted to feel like we were in Paradise. But as my 22 y/o put it. I Feel Like a Rock Star! The residence has a beautiful view that goes on for miles/km right out your back door. Couldn't ask for more in that part. The inside house has lots of room to spread out. Same as the bathrooms, lots of space. Swimming pool gets lots of sun during the day and evening stars while laying out by the pool at night. You will feel like a Rock Star! Bring you fresh ground coffee. Only freeze dried in town.
KiwiTravellers5 – Tauranga, New Zealand – October 2016 - "WOW! Fabulous House in an Amazing Location!" Bularangi Villa exceeded all expectations. The house is modern & spacious, pool gorgeous and view out of this world. Kamlesh (the caretaker) was fantastic: really helpful and totally reliable. He organised anything we wanted to do. We didn't hire a car but organised transport from Nadi and used local drivers when we occasionally went anywhere and this worked really well. Things we did: snorkelled out the front of the house, swam in the pool, hired a local fisherman to take us out snorkeling on the reef and visit secluded beaches (well worth the trip), visited a local school (fantastic experience) and village, shopped at RakiRaki market for fresh produce….mmmmmm paw paws, pineapples, mangoes and watermelons, went to RakiRaki carnival (an amazing evening out with a local family), went on a snorkeling trip with Wananavu Resort (worthwhile), cocktails at the resort & the list goes on. Thank you Ali for the advice about the meat (we bought from a superb butcher in Nadi) & recommending bringing our own wine. We brought quite a few food stuffs from NZ (like cereals, vegemite and snacks) with us which we were glad we did. In fact, all the information Ali emailed through to us was perfect and made everything very easy. We also brought bags of clothes for the local people which were very well received. Overall we found the Fijian people to be extremely friendly and kind and the experiences we had here we'll never forget. Staying at Bularangi allowed us to experience some of the real Fiji whilst at the same time enjoying some luxury. Don't let the effects of Cyclone Winston put you off, it didn't make any difference to our stay and it was nice to stay where we felt we could give a little back to the local people. We have no hesitation in recommending Bularangi Villa to anyone and we're very sad to be leaving tomorrow after 11 fantastic days here. Thank you so much!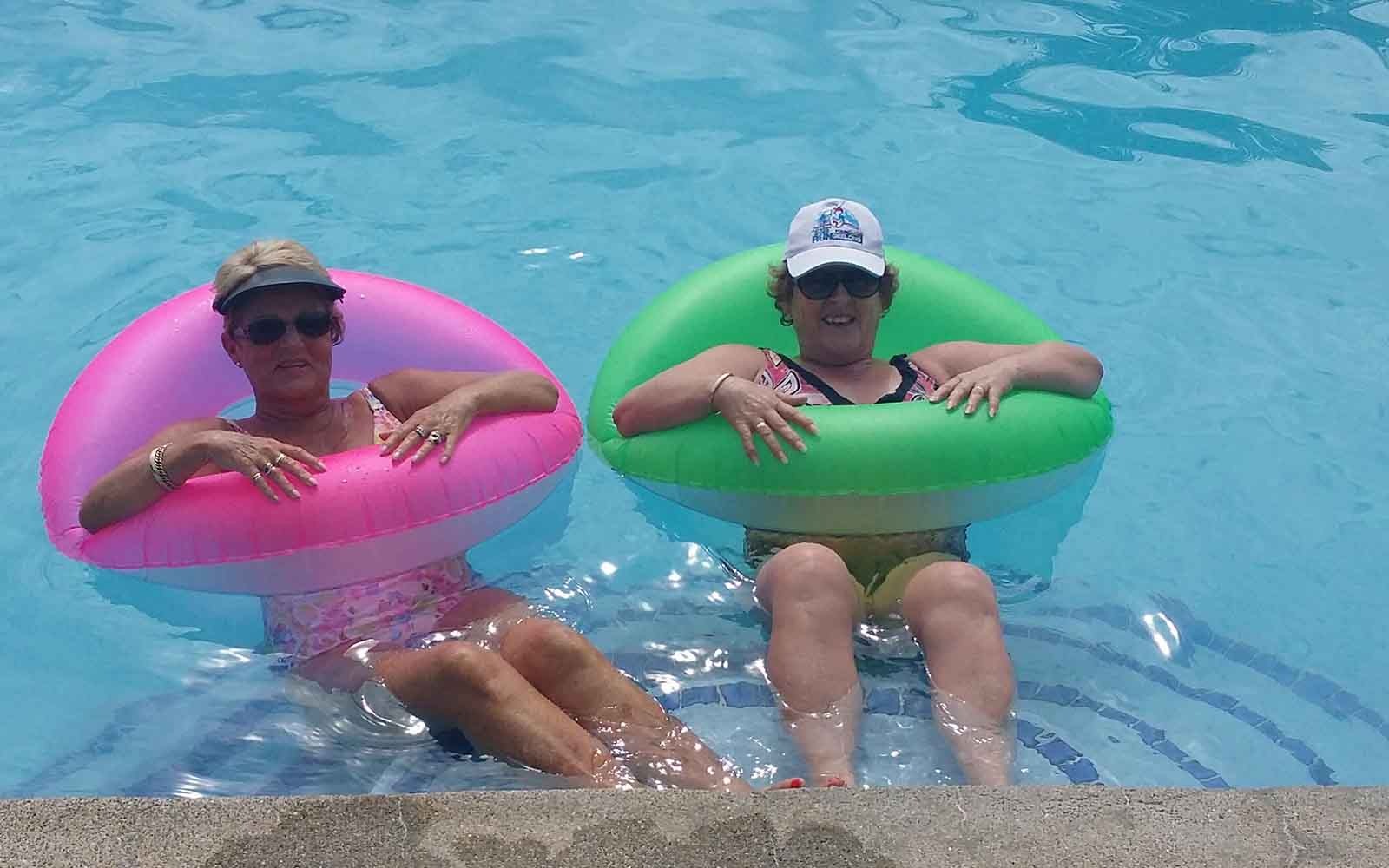 Kay L – September 2016 – "Heaven on earth" Bularangi is a fantastic place to stay. Wonderful in every way- layout, pool, views, friendly staff, etc, etc. We've had a fantastic holiday & booked to return 2017!! Totally recommend.
John T - Sydney, Australia - November 2016 - "Bularangi Perfect family retreat" We had the joy of Staying at Bularangi for 2 1/2 weeks in September 2015. Having 3 teenagers, we were looking for quality accommodation that could allow us family space and provide flexibility and a good location. Bularangi was perfect and exceeded our expectations. Rooms are spacious and well appointed. Children's rooms at one end and parent's at the other…all opening onto the pool area. Central area is large with well-appointed kitchen and eating area and TV lounge area. Pool area is superb and position of property is superb in that it is just around the headland missing the majority of any wind that may occur. Area straight out the front has good diving around to the right and to the left of Wananavu resort. We are an active family and spent 2-4 hours in the water each day and never ran out of areas to go to and dive. The pool was great to have to come back to and just relax in.The fact that the resort facilities of Wananavu Resort can be used was an absolute bonus, and as such we mixed home cooking, Manju's (Indian helper) dinners with resort lunches and dinners and this provided good variation. The staff at the Resort are great and nothing was too much trouble. We dived with their organised dives and caught the boat to Nananu I Ra twice and did snorkeling there for 1 guided tour and then one day on our own. Staff at the resort are amazing and we were very sad to say our goodbyes even if not staying there!We also went to Voli Voli Resort twice and spent a day there each time. Very worth while if you like snorkelling and Beach restaurant and pool is great Foodwise we bought meats at Nadi under Ali's guidance which worked perfectly. Supermarket supplies use the newly opened supermarket at Tavua on the way…don't use Lautoka as choice much better at Tavua. Going to RakiRaki is a must for fresh fruit and vegetables and seeing local culture. Our holiday was made very special with Manju and Kamlesh who helped around the place when we needed. They are extremely lovely people and we had the joy of being invited to Manju's home and meeting her family and enjoying her hospitality…all of these things added to a great holiday.This was just the sort of holiday we needed and I would happily return.