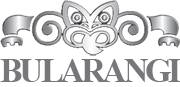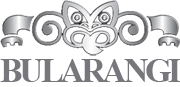 Shopping For Food In Fiji
Morris Hedstrom supermarket in Rakiraki is excellent - a new modern supermarket that opened in late 2009. You are unable to source a few items locally, mainly ground coffee, a good selection of fresh meats and good wine choice. Therefore we recommend that you shop in Nadi or Lautoka before heading up to the villa in order to stock up all your main items and do your re-supply shopping at Nadi.
We can put you in touch with a butcher in Nadi who will be able to put you together your meat requirements prior to arrival and you can then collect this on arrival into Nadi and there is a large chest freezer at the villa, so plenty of scope for freezing meats once you are at the villa. Please let us know if you would like further details on this.
We also recommend the supermarkets in Lautoka for doing your first "big shop" for your stay and they also have a fantastic market with local produce on sale. Our directions page shows you how to get to the shopping in Lautoka and it is the first town you pass through on your way up to the villa, once you have left Nadi.
Wine choice can be limited up at Rakiraki so we recommend if you are wine lovers bringing your duty free allowance with you. We can also put you in touch with Victoria Wine in Nadi if you wish to pre-order some wine to collect on arrival. There is plenty of beer, soft drinks, water available to purchase at Rakiraki.
Rakiraki also has a daily local produce market, clothing shops, internet access shop, 2 banks, hardware stores, 2 supermarkets, fresh bakers and a post office. Kamlesh our caretaker is more than happy to go to town with you on your first (or all) your shopping trips to show you where everything is. He is there to help you so please do take him into town if you wish so he can show you around.