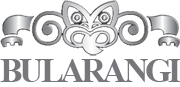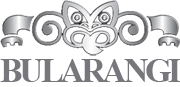 Guided River Fly Fishing
Our primary aim is to chase the trout on the Coromandel. The Coromandel Ranges of New Zealand boasts some awesome brown and rainbow trout fishing on its many rivers.
The Fishing
We mainly fish the Ohinemuri, Waitawheta, Komata, Hikutaia and Tairua rivers, which are all close to Waihi. However, there are many other rivers and tributaries in the Coromandel ranges that we can access.
We are allowed to access tributaries on DOC land (Department of Conservation) that the general public do not have access to. All fishing areas are accessed by 4WD and then on foot to the rivers.
Prices
Full day - $650: This includes a full day fishing for up to 2 persons, the use of all fly fishing gear, refreshments including lunch, guiding and tuition.
Half day – $400: This includes 4 hours of fishing for up to 2 persons, the use of all fly fishing gear, refreshments, guiding and tuition.
We tailor our trip to suit your experience and requirements, maximum of 2 people.
What To Bring
Sunblock, insect repellent, a hat, polaroid sunglasses, wet weather gear.
River Fishing Seasons and Areas
The fly fishing season in New Zealand runs primarily from October through to April with the majority of river fishing occuring in these warmer summer months.
In the Southern Coromandel the rivers are open for winter fishing with regulations in place - email us to obtain further information on fishing availability during the winter months.
For enquiries about Guided Fly Fishing please contact us.
Click on image below to enlarge: